| | |
| --- | --- |
| Posted on August 19, 2020 at 3:10 PM | |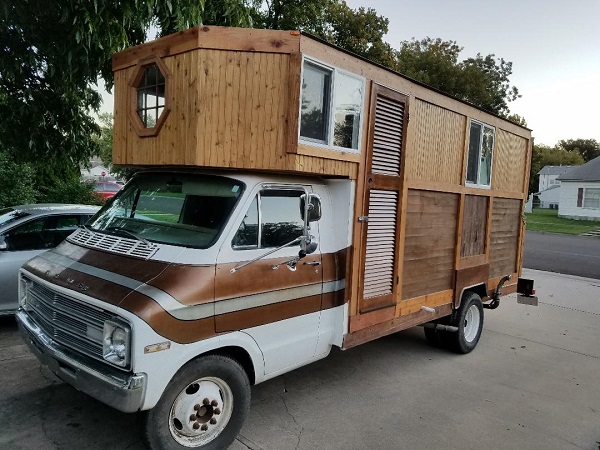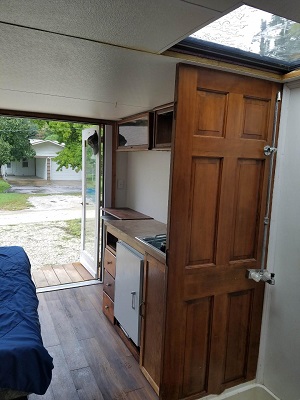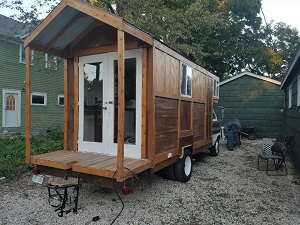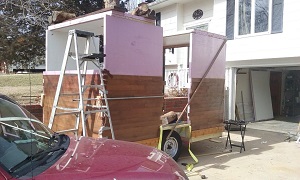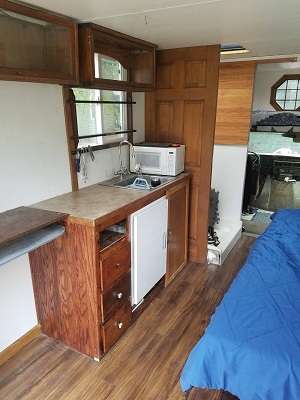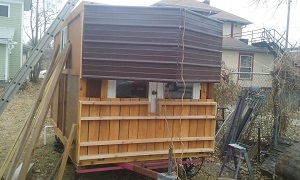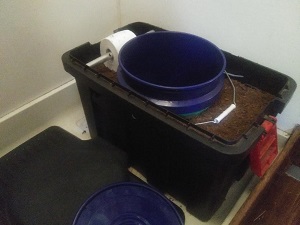 I wanted to make something that could be scaled up for emergency or temporary homeless housing but not really practical. Pretty tight and well insulated and easy to heat with a Olympic wave 3 on low.
The vehicle is a 1976 Dodge dualie designed for 10,500 gross weight RV that weighs less than 8000 lbs now. It is 24 long, 7.5 wide and 9.5 tall.

This off grid home on the move started as an experiment for how 2" extruded polystyrene (exp) could be made into a structural panel and glued together to create a lightweight shelter. Originally built on a trailer frame and later the RV was found and the front built to fit for setting the trailer box on the frame making it 24 ft long now. By gluing fiberglass reinforced plastic sheets (frp) to 2" exp with gorilla glue and great stuff foam and some Loctite 8x urethane glue and weighing it down, panels were made. A floor and roof made the same way with a second layer with 5/4 deck boards spaced by 16" pieces of 1"exp. All glued together, wrapped in canvas glued to the foam with Tightbond II wood glue. The cedar boards along the top and bottom and on the corners are screwed and glued together and to the deck boards and overlap the wall boards to add external, decorative structure. Almost all the rest of the original 7x11ft box is made with recycled materials. It is about 7 ft high based on wood framing built for the french doors, Additional structure from a solid wood door lag bolted in and forms the shower wall. Thin wood is glued to the outside and protected with marine polyurethane coating.
There is a 20 gallon freshwater storage with an instant water heater for sink and a shower and a diy composting toilet in the shower stall made from an old toolbox to be watertight and store peat moss. The shower stall also houses hanging clothes on a track to slide out when in use. The solar power comes from 1100 watts of residential panels in series parallel run through a Morningstar Prostar 40 amp 24 volt controller into two Battle Born 100 amp hr batteries and to a 3000 watt inverter. This operates a 5000 btu window air unit (into the evening), dorm frig, microwave, induction cooktop and coffee maker. Could add a couple more batteries and extend AC use. It has been driven a couple thousand highway miles, and on rough roads, and showing no signs of problems from this design. having the back deck fold up and the roof fold down and tightly attached it seems to add structure during travel.