| | |
| --- | --- |
| Posted on July 10, 2014 at 11:25 AM | |
Pushcart Shelter Design
We have all seen the pics of homeless people with all their worldly possessions in a shopping cart and sleeping in a cardboard box and it got me to thinking that these people need a better cart if that is how they want to live (some do choose that lifestyle).
So I designed this Shelter pushcart that is not much bigger than a shopping cart and rolls on casters like a shopping cart. It has an extendable 6 foot insulated R10 sleeping area. A large covered kitchen unit on top for a butane stove and dish pans. A thinfilm 30 watt solar panel for recharging a phone or using an Ipad. An ice chest cooler and storage baskests for extra gear and the bed top becomes a food prep and table when extended.
This could be made easily from 2x2 lumber sheathed in 1/4" plywood and insulated with R10 foamcore rigid board and would be heated by body temperature.
Many homeless people freeze to death or get sick in the winter and hot summers so this would provide them a safer place to sleep and shelter in harsh weather plus a way to cook a meal.
This could be built by churches and organizations that help the homeless and would also be useful in disaster relief situations when there are lots of victims that need shelter and not enough beds to go around. I estimate the wood and insulation material cost to be around $100.
This is a work-in-progress and if you are an organization that helps the homeless and want the plans I will provide them free if you contact me at lamar5292@yahoo.com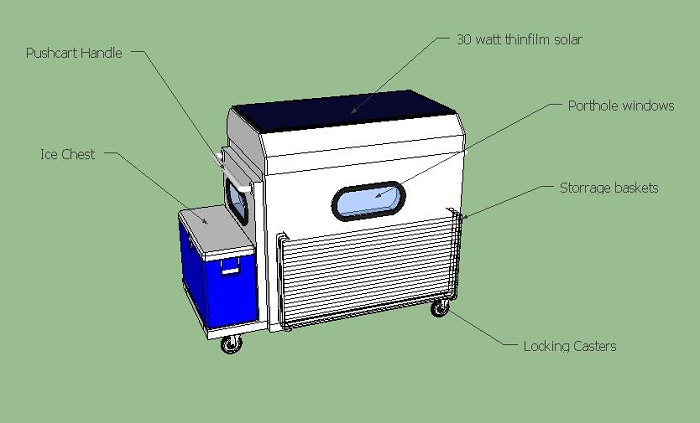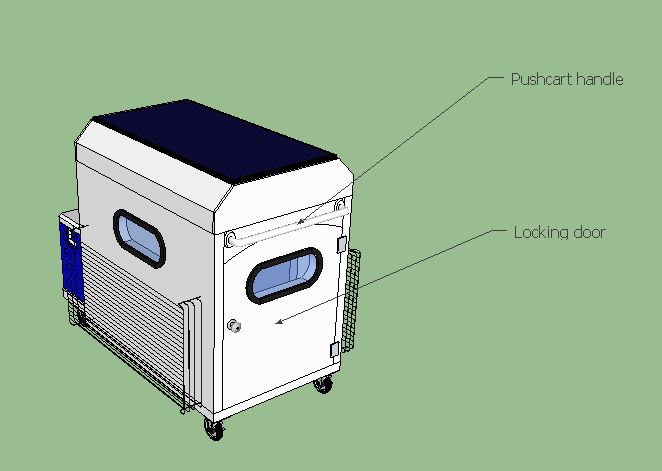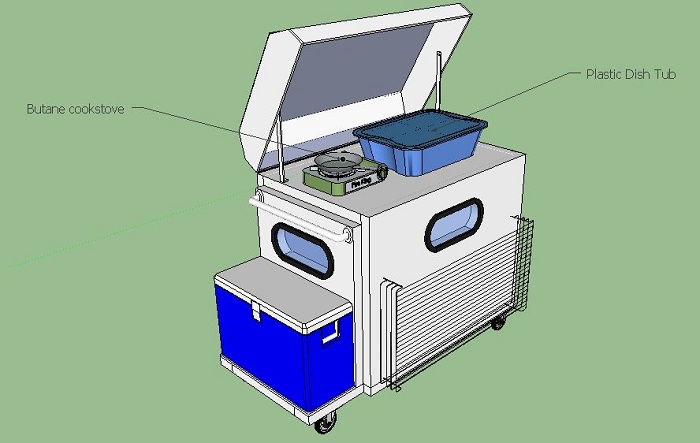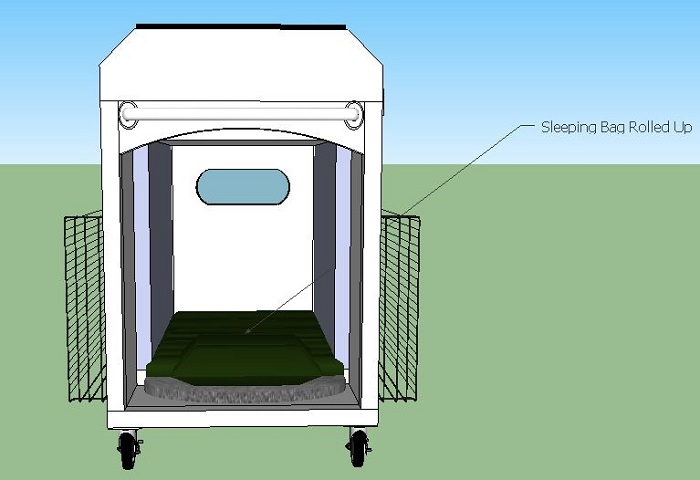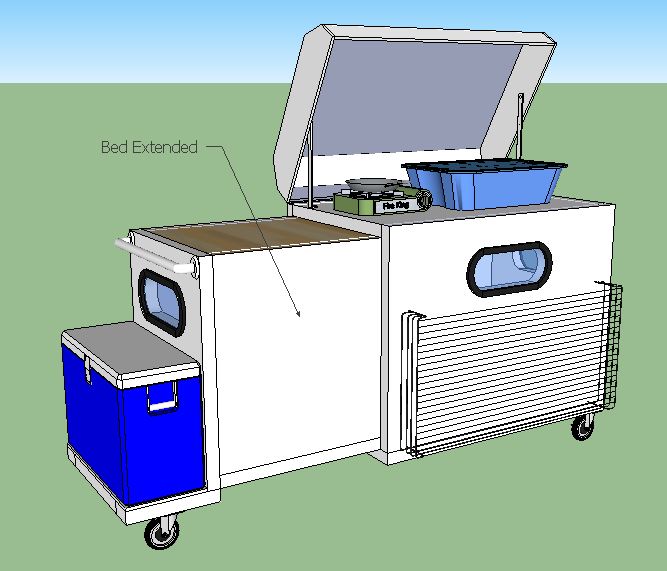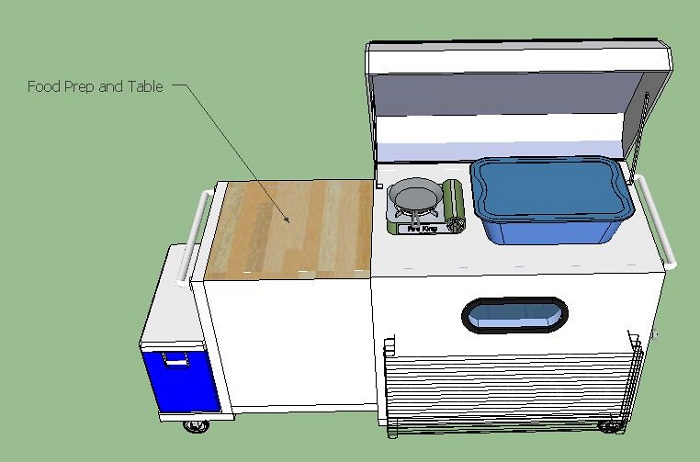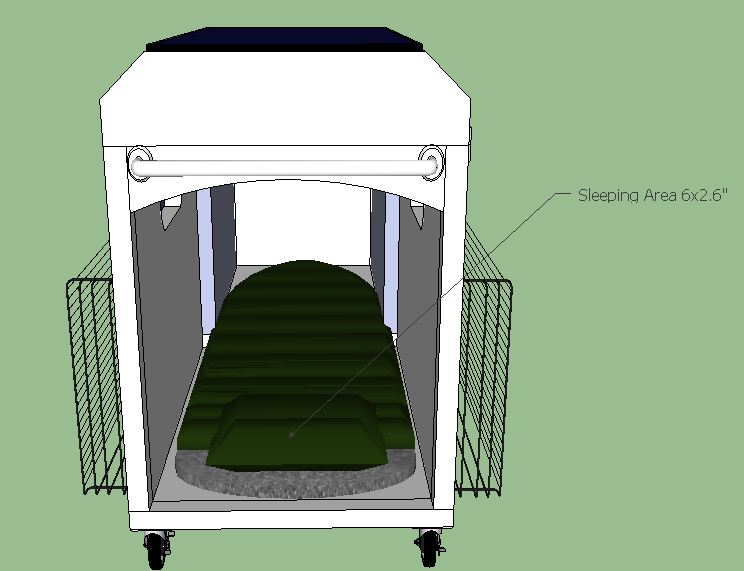 This is how they are currently living