Tiny Solar Tiny House
Our home should be a place that nurtures us. This tiny house is designed with the intention to do just that. !
Objectives:
- Maximize quality of life
- Minimize need for energy inputs
- Minimum need for heating
- Reduced cost to maintain
- Grow vegetables year round
- Leave site better than when it arrived
- Create free hot water
- Towable with mid-sized truck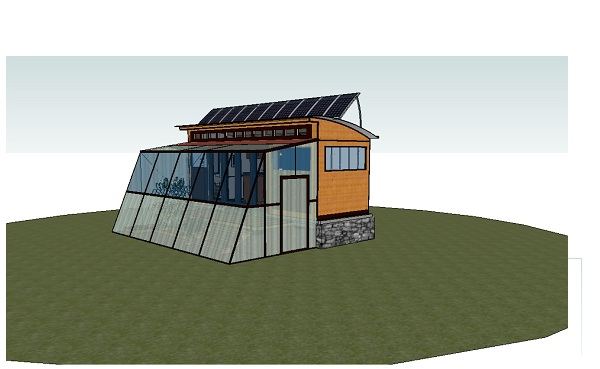 Features
Passive solar design for
- Faux rock wall made of styrofoam insulates underside
- Fold up deck for travel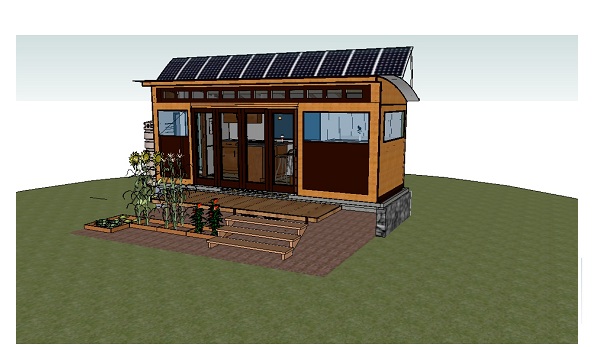 Fold-out greenhouse
Creates a nice sheltered entry
- Year round growing area
- Indoor/outdoor space
- Passively heats house in winter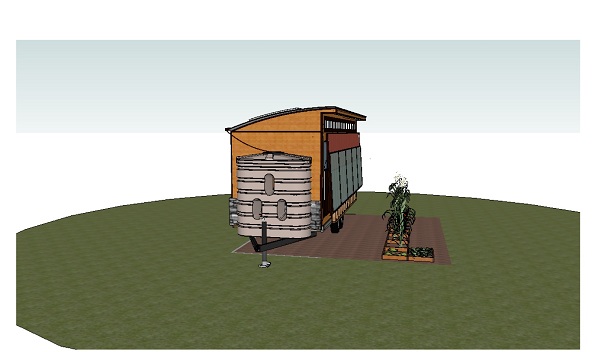 Moving Solar Tiny House
1. Greenhouse and deck fold in
2. Solar panels fold down
3. Faux rock/insulation slides up
4. Empty water tank for reduced weight
5. Leave a garden for the in it's wake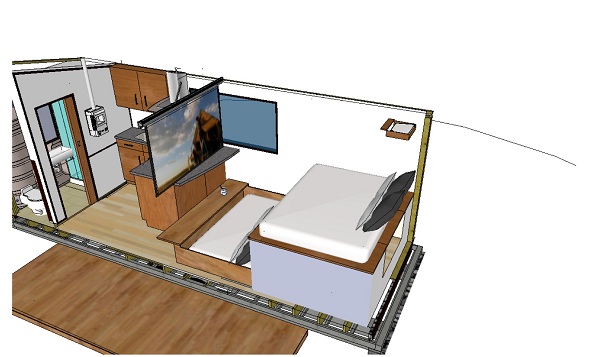 Movie time
Projector screen drops down when in use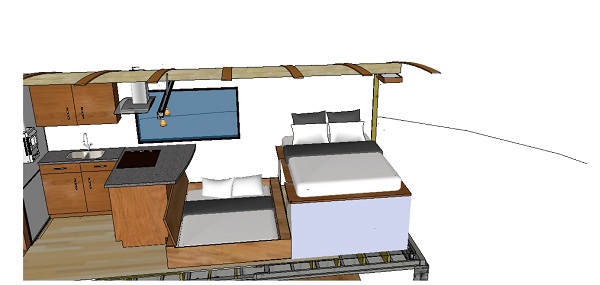 Bed time
The space converts into two beds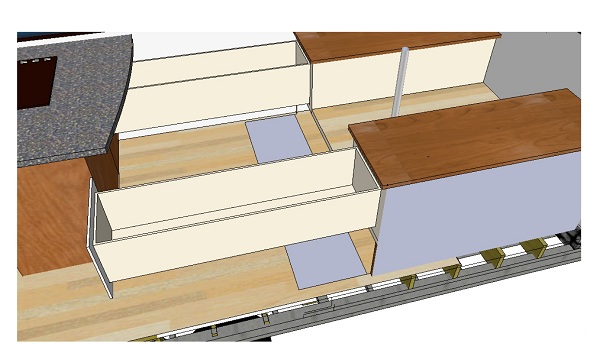 Hidden storage
Both benches have huge slide out drawers that are always accessible.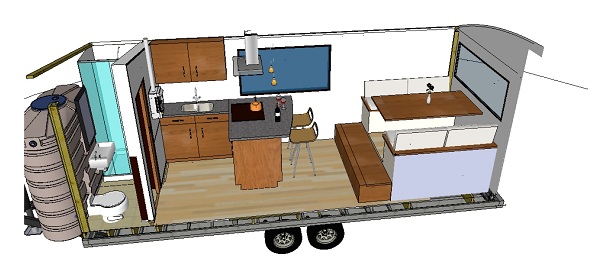 Daytime
All beds are hidden which frees the whole space the space is usable