| | |
| --- | --- |
| Posted on July 31, 2015 at 12:55 PM | |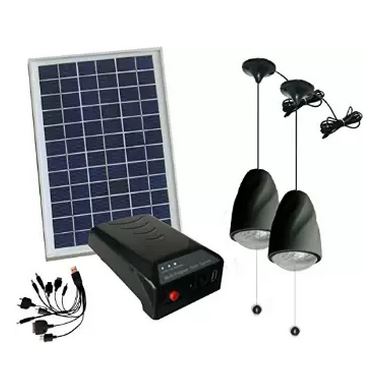 I needed a couple of LED lights for my cabin and I came across this unit on Amazon that has two LED pendulum lights and it's own 5 watt solar panel, lithium battery and phone charger for $75. I decided to give it a try since that would give me a back-up system in the event my regular system broke down and it is small and mobile so I can take it with me camping or in a bug out situation.
I am very impressed with the quality of the equipment. The solar panel is well made and comes with brackets if you want to permanently attach it. The lights are bright enough for my kitchen and dining area and they will last about 18 hours with a full charge. The phone charger comes with a dozen different phone style connectors and will recharge a phone in about 8 hours of good sunshine.
This would be an inexpensive way to get started with an off-grid emergency solar power system or could be used for camping or even in your cabins or as lights for a shed or animal housing. I have been using this product over 6 months and very pleased.
Here is the link: 5 Watt LED Solar Lights and Phone Charger