| | |
| --- | --- |
| Posted on January 18, 2014 at 7:40 AM | comments (8) |
Submitter: Jayne Henderson
"My name is Jayne Henderson, I am a Canadian who has been following the tiny house movement for a couple of years now. I have been building floor plans for over 10 years as a hobby...  My tiny house is 192 sq ft, one level living... the sleeping area also doubles as a sitting and entertaining area. This tiny house has all the conveniences... just on a smaller scale.. 
I have included the in the floor plan photo... a list of the features I have included to make this home off grid and totally self sufficient. I kept the wall height at 8 ft with a ceiling to help keep the heat as low to the living space as possible.
I chose to use solar panels that are stand alone rather than putting them on the roof... this way they can be moved to capture as much sun as possible. I have gone with a larger propane tank to feed the tank less water heater, cooking stove and flush mounted fireplace. The house is built on a concrete slab. The insulation is blown in jean material mixed with horse hair and sheep wool... just for the added R factor.
The bed bases are made for storage of clothing and other items... such as bedding and towels. The lighting is recessed LED lighting and oil lanterns for back up."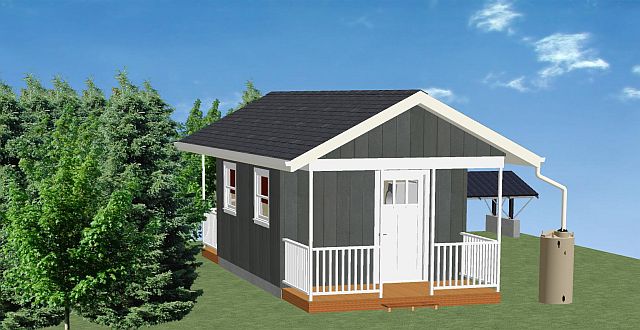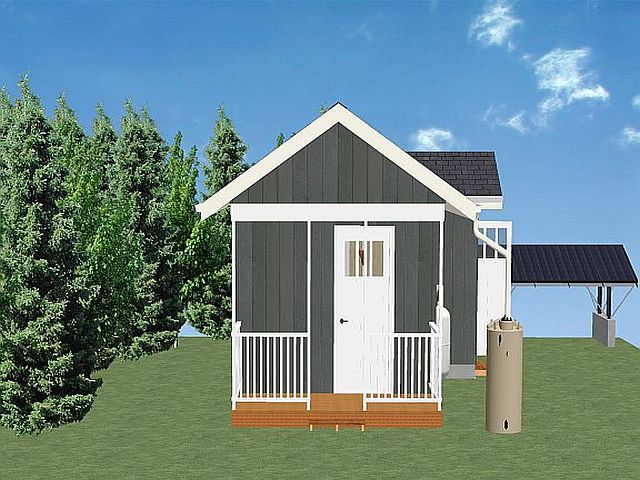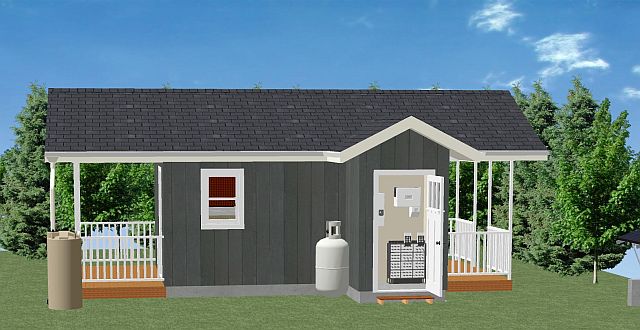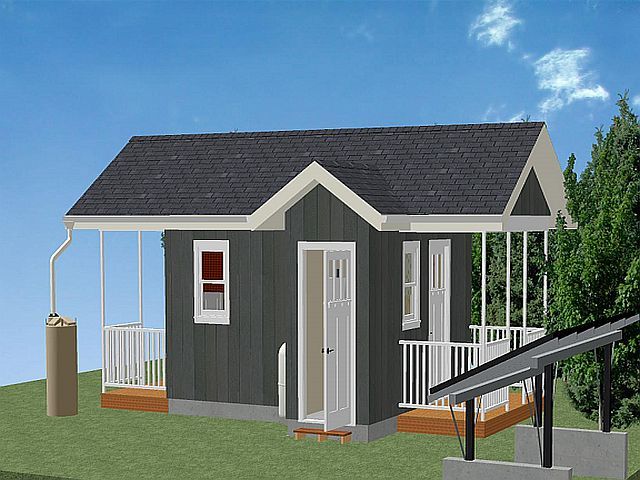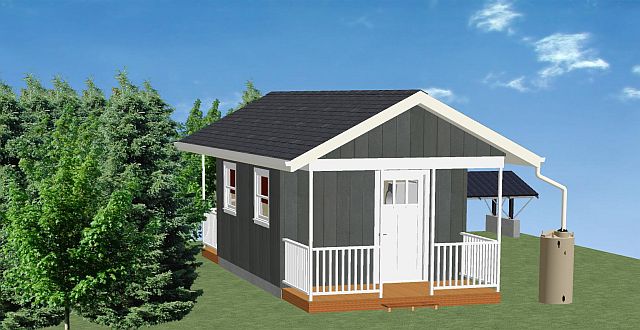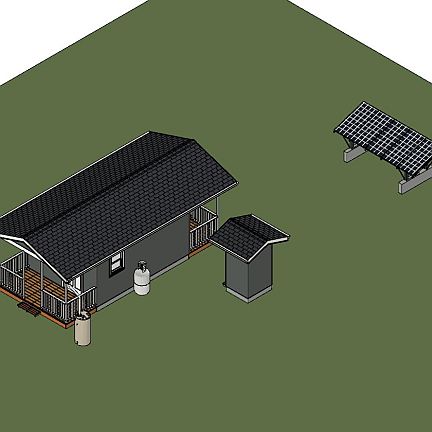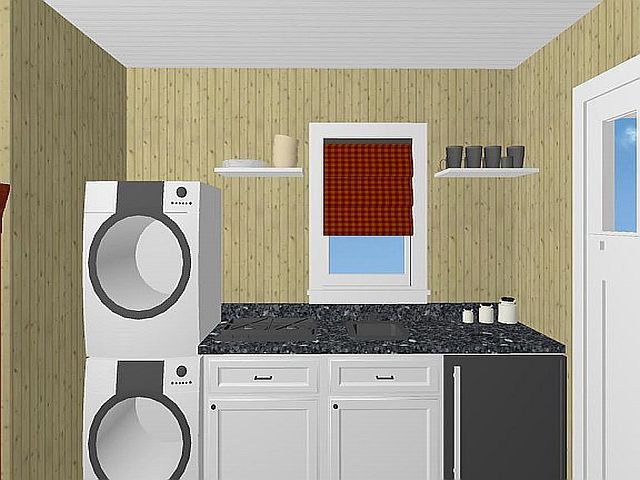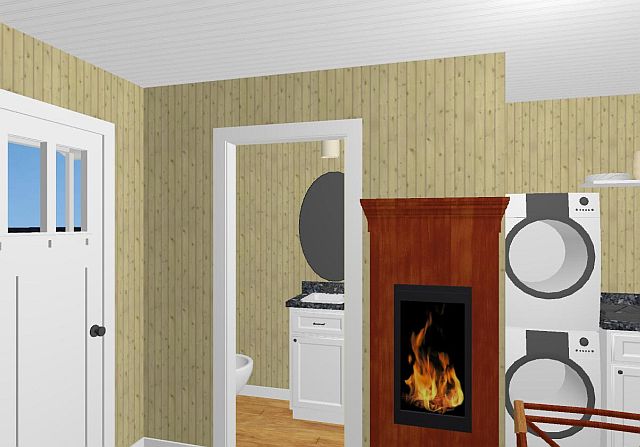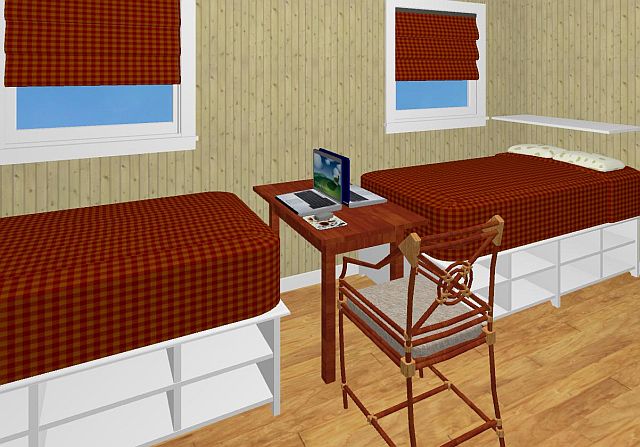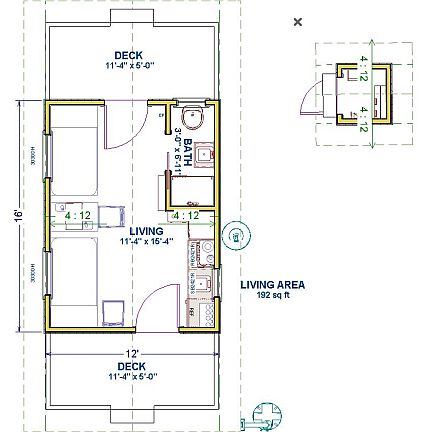 Admin Note: Porches, decks and free standing power system were not counted in house foot print and are optional. House dimensions are 16x12
CLICK HERE FOR THE CONTEST PAGE
Prize Sponsors:

Ultimate Off Grid Guide by LaMar