| | |
| --- | --- |
| Posted on May 28, 2014 at 8:55 AM | comments (0) |
Kesler Butler's Off-Grid Solar House 10ft by 30ft.
This is my design for a Tiny House. It is 10ft wide by 30 feet long. A 300 square footprint with a loft that you get to by stairs. The uniqueness of this tiny house are loft that uses stairs (half flight) and allows you to stand next to bed which is a kingsize bed. Many tiny house designs are ladder to a loft, and no head room to stand up with a full size mattress at most. You have a storage loft behind bed area that includes area for tankless water heater, and could put back-up battery storage banks in this area. This tiny house has a total of 1400 watt solar panels (7 at 200 watts each) for electricity. A gray water 150 gallon collection system, and tankless water heater. A wood burning stove, and lots of wind circulation with windows including cross wind in sleeping area, and ceiling fan for cooling. The eating area has a fold down counter-top with a full closet next to that. A combo washer dryer in under stairs.
This tiny house gives you the feeling of a larger house, with the area below the bed at 6ft 6 inch height which gives most people plenty of head room, rest of ceiling area is 8 foot height, with a high ceiling in living room by utilizing the 10 foot side wall. Loft is 9'7" x 9' including a landing to stand on before getting into bed, with a peak ceiling height of 5'6".
There can be a composting toilet or hooked to a septic system. Propane gas stove and on-demand
water heater. An on-site well for fresh water and a solar powered pump would supply water. All lighting is LED lights.
All furnishings and components are from SketchUp and from the SketchUp 3D warehouse. All copyrights and usage are reserved from that sight, and are used by permission of the respective designers. I did not design any furnishing or components. Only the tiny home itself.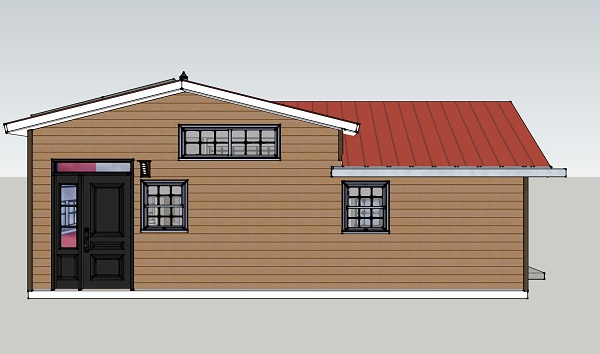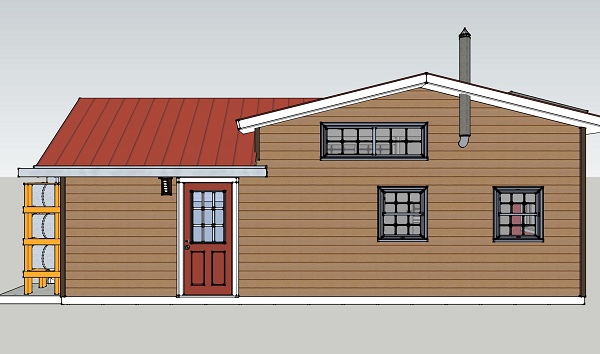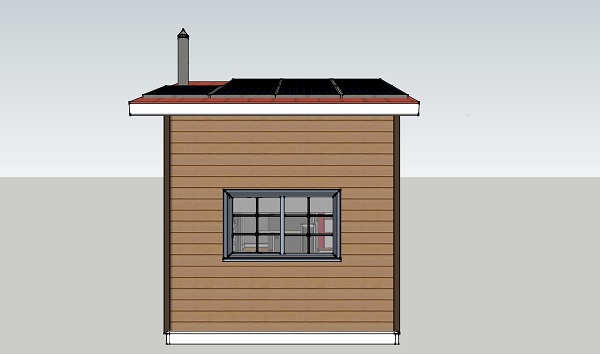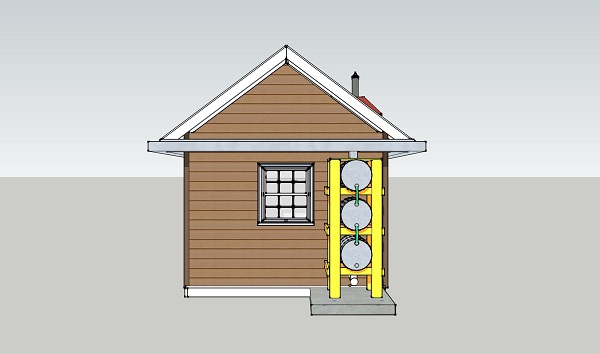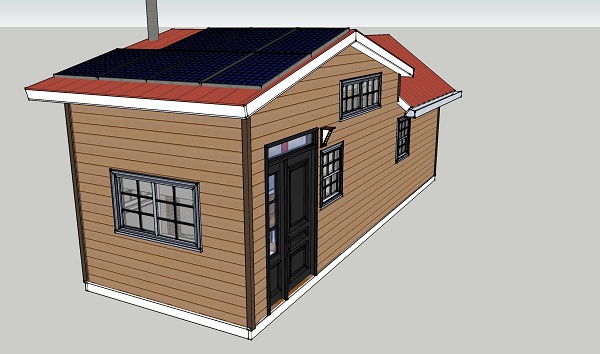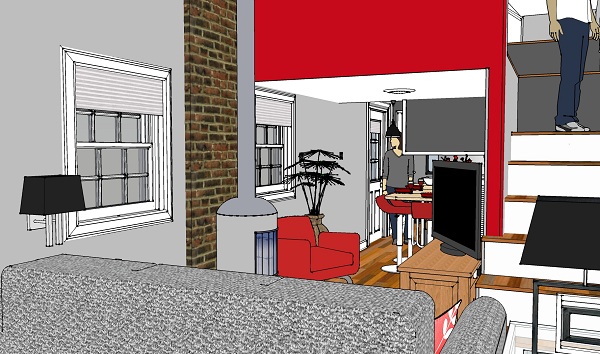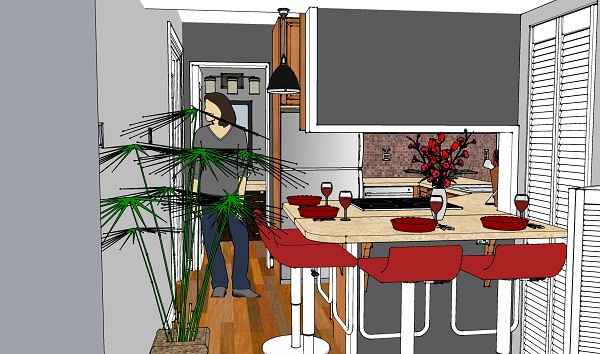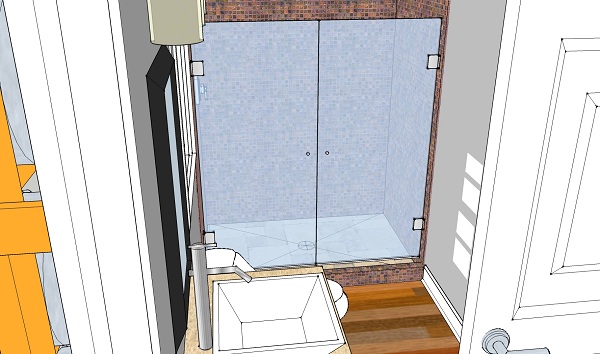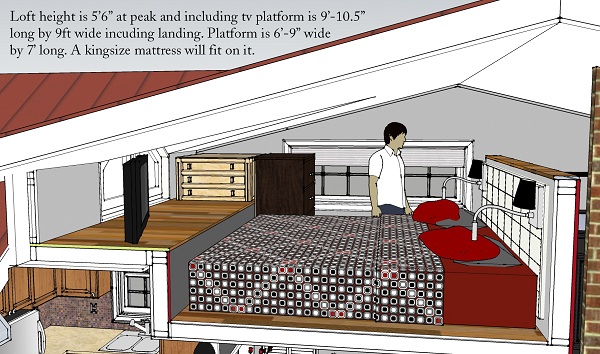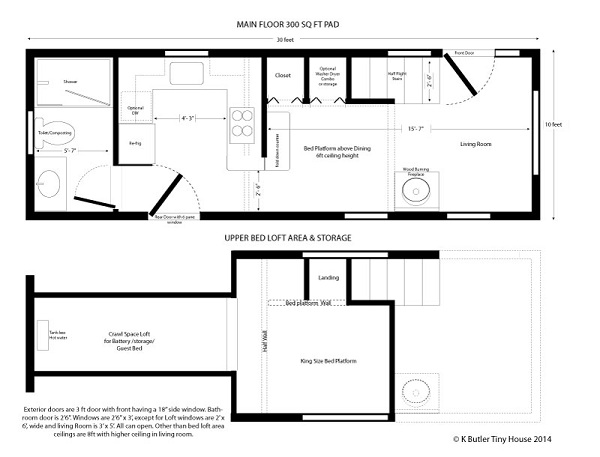 Walkthrough Video On Youtube:  http://youtu.be/1dVeP6AcA-E